NIXON took on the full refurbishment of Good Brew, formerly Flava, in the heart Gourock.
As a full construction company, NIXON provided a full turn-key service for the redevelopment. From design management to value engineering to project management and quantity surveying, NIXON converted the rebranded Good Brew into a stunning, modern and fit-for-purpose business.
The building has been altered to take away the central staircase, opening up the ground floor to display Gourock Bay and the Holy Loch through enhanced low-profile windows.
Stunning interior design was created Suzy Kingswood at 3 Design.
Features include a hand-made light fittings to complete the warm and fresh decor. A full new kitchen has been installed including a kitchen pass and service lift to provide an efficient service.
Good Brew will operate its The River Bar & Restaurant in the evening with space on the first floor for additional private dining, available for functions and parties.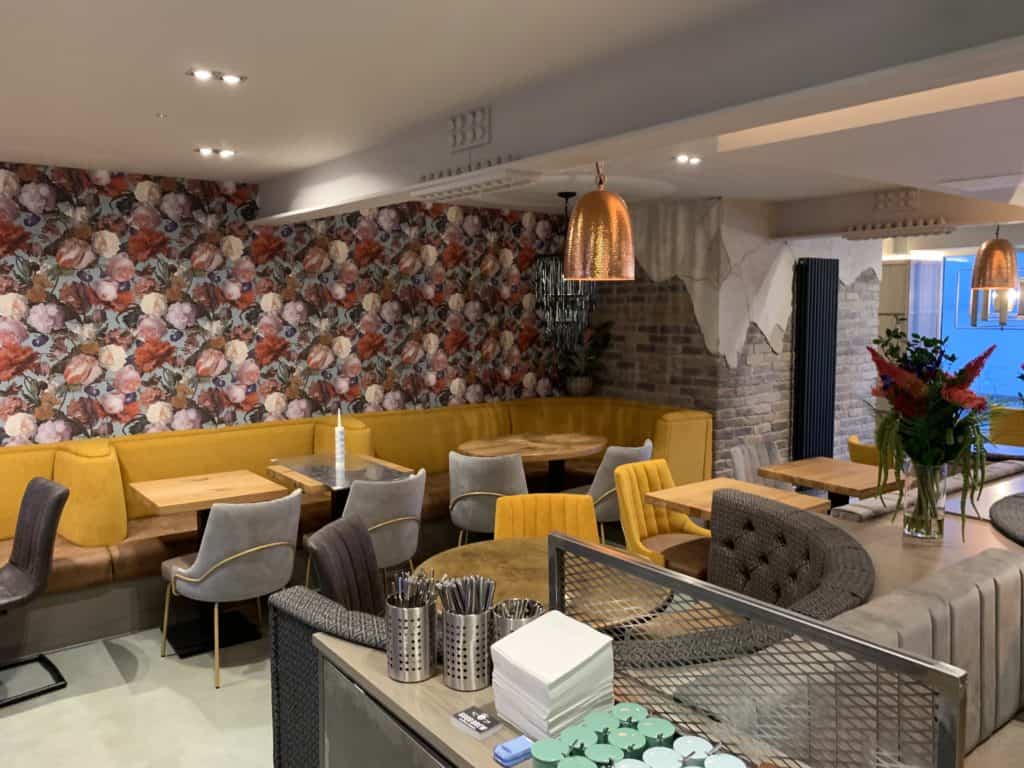 A first-floor scheme has been completed which is industrial, with coordinated metal finishes including blue steel panels, riveted steel door frames, and hand-made stainless-steel screens. Complete with a polished concrete flooring and signage formed in oxidised corten steel continues the industrial theme throughout.
Local artist Alec Galloway was commissioned by the client to create a bespoke mural on the first floor, incorporating the artist's signature stained-glass, local newspaper clippings, branded beermats and charcoal-sketched image of a Triumph Café Racer.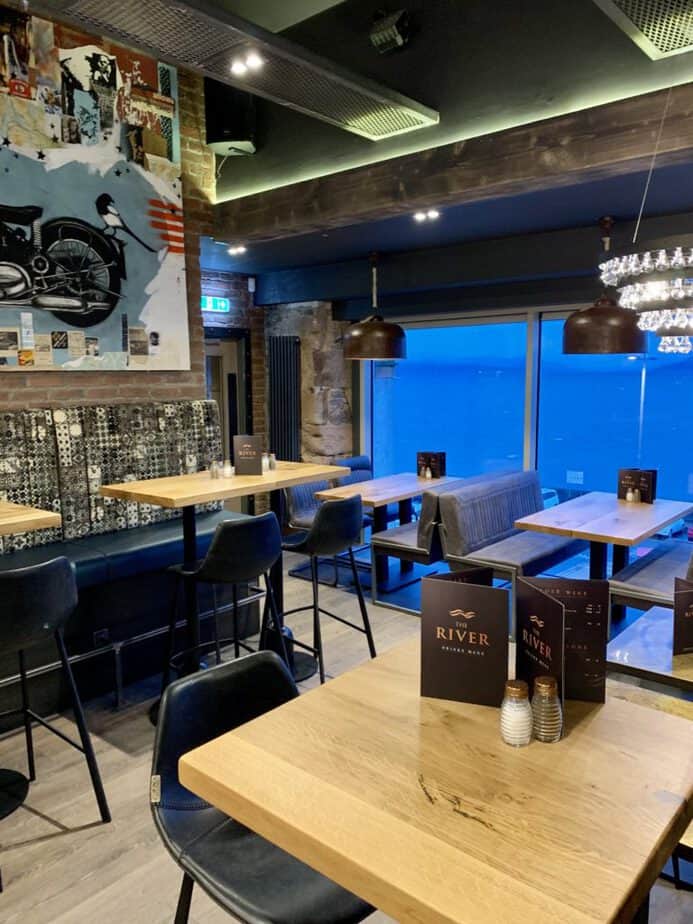 NIXON is delighted to hand over the building to our client, Good Brew, and we wish them all the best in growing a successful business.