PROJECT MONITORING IN GLASGOW
Working in partnership with our clients, we protect the interests of funders, lenders, owners, investors and developers by identifying risk and monitoring their assets from start to finish on a variety of projects and budgets.
We know there are substantial financial gains as well as losses in the property market where we work to protect lenders' interests. 
We analyse the risk and provide our expertise at the beginning of the investment, monitor any changes that develop, and work to finalise the completion of projects.
Project Monitoring services in the UK
It is vital lenders know who they are investing in. 
By utilising our project monitors and their expertise in building surveying, construction, project management, and cost management, a full and in-depth analysis of each project is provided.
Any potential overspend is identified by our team before costs are disbursed, allowing funders the opportunity to value engineer to bring costs within funding limits.
Whether you are starting out or you're an experienced investor, our monitoring surveyors work in partnership to look after your capital. Our track record speaks for itself with investors and lenders returning to us time and time again to monitor their bespoke projects.
Our strategy is to set goals for the project, critically analyse the feasibility of a proposed budget, and to raise any concerns early in the development. When we identify issues, we will work with you to find alternative solutions and to manage projects to completion. 
Once the plan, timescales and budgets are in place and agreed, our project monitors will approve and certify the drawdown of funds at each stage. 
The close management of expenditure is critical to your success and will ensure that spend meets agreements. We provide inspections to support proposed construction is consistent with plans and specifications and our project monitoring is completed, in conjunction, with application for payments by developers or contractors. 
Through our extensive experience and on-site visits, a physical site observation is needed to independently verify and value works completed prior to any disbursement of funds. 
We provide advice on contractual warranties and update on legislation. 
As part of a multidisciplinary practice, providing quantity surveying, architecture and civil and structural engineering services, we have a wealth of experience in procurement and the appointment of consultants and suppliers as part of our 360 approach.
Project monitoring services include:
Development Appraisal
On-site visits
Client Representative
Client Adviser
Project Programming
Development Consultancy & Strategy
Development Feasibility Assessment
Development Funding Consultancy
Development Due Diligence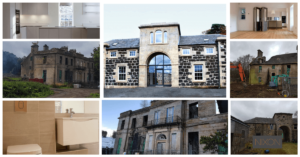 PROJECT: We've a spring in our step and we wanted to share with you some of the services we offer. We're known for our quantity
Read More »