PROJECT: Middle Kinleith Farm.
Lying to the south of Currie, the site enjoys an elevated position at the foot of the Pentland Hills. The development was a conversion of a disused traditional stone-built steading to create a 5-bedroom residential dwelling. It included associated walled gardens and upgrading of the existing access driveways as well as two car park spaces and was sold on completion. 
VALUE: Under £1Million
SERVICES:
NIXON carried out initial review
Inspections completed to support proposed construction was consistent with funds requested as well as with plans and specifications
Onsite visits and verification of works completed prior to fund distribution
Development period and reports on development and contingency costs
Report on the completion of the development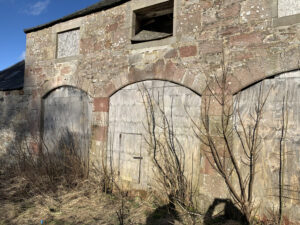 BENEFITS TO THE FUNDER:
Once the plan, timescales and budgets were in place and agreed, our monitoring surveyors monitored, approved and certified the drawdown of funds at each stage. This ensured the development was delivered on time, on budget and managed for the finance company. We act as an independent agent and completed site visits to report all activities.