We've been overwhelmed with the popularity of Mr MacConnell's masterclass and the paperwork!
But we are delighted to announce that we have our winners!
Not just one but four winners and potentially four budding project managers and quantity surveyors in the future.
Mr MacConnell said: 'It was very difficult to choose a winner and so I decided on the four best entries which showed innovation, creativity and, most importantly, strived to produce a playground on time and on budget which we project managers know is the key to happiness.'
Congratulations to all our winners and in no particular order the winners are:
Lewis Eynon, Age 7
Gethin Eynon, Age 8
Holly Davies Mackie, Age 11
Jack Young, Age 10
Lewis Eynon, 7 – we all need a playground like Lewis' creation. Football/basketball pitches, a magic mountain, a rotating swing, ball pit, toddler area, roundabout, a gladiator, and a Ferris wheel – it's a thing of dreams!
Not forgetting the zip wire! I think the teachers would rather be in your playground than the classroom. It is an excellent example of STEM in practice! Well done Lewis. We thought your design was FABULOUS!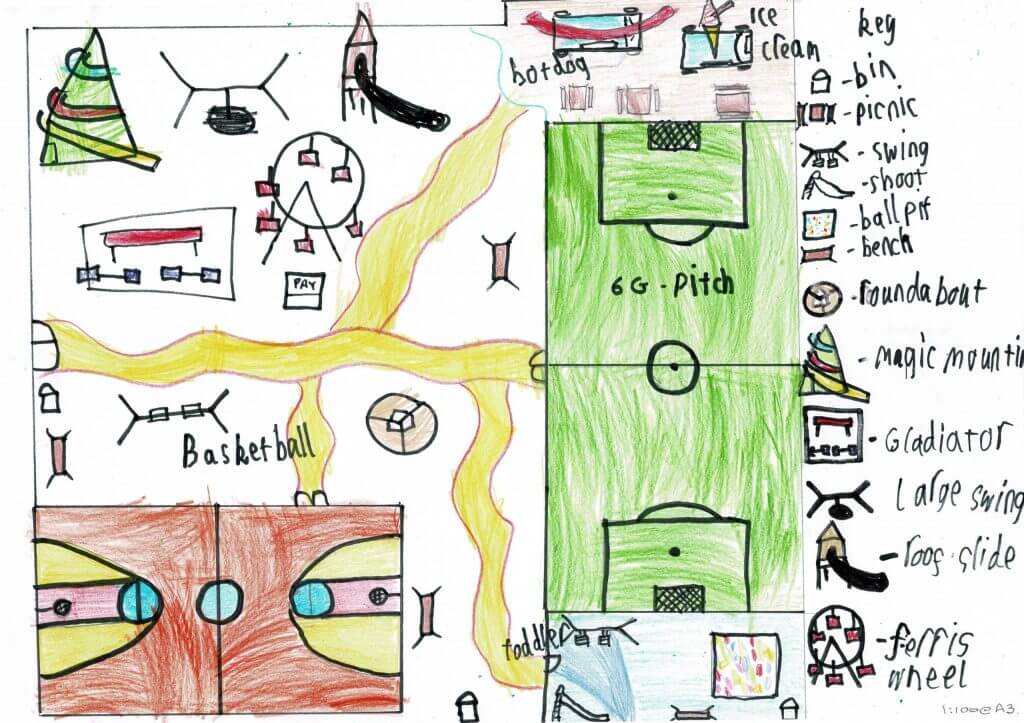 Gethin Eynon, Age 8 – another playground masterpiece by Gethin. The detailed and planned drawing is an excellent example of illustrating what can be done with ideas and imagination. I particularly liked the pirate ship to escape to! But again the football pitch was a big hit as I'm missing Soccer Saturday and Super Sundays! Well done Gethin!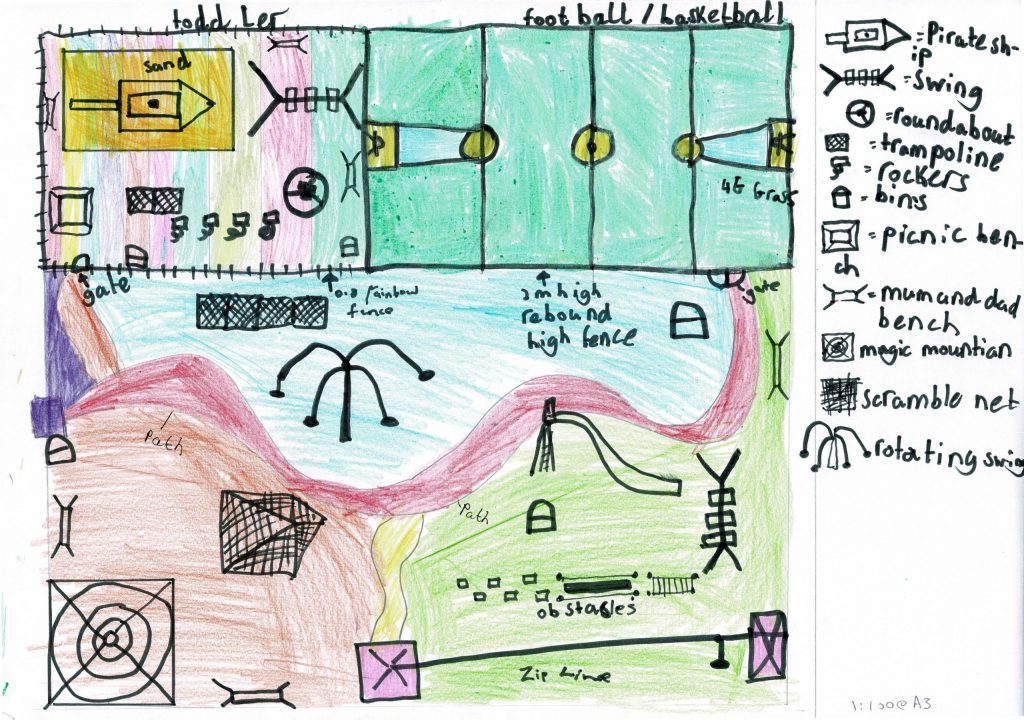 Holly Davies Mackie, 11 – created a water park extraordinaire! Holly's design includes a wave pool, an underground rapid river, mini-aquarium and a mega hot tub! The size, scale and planning is well designed and caters for everyone. Wishing we were here! Well done Holly! We think you would be a great future QS (quantity surveyor!)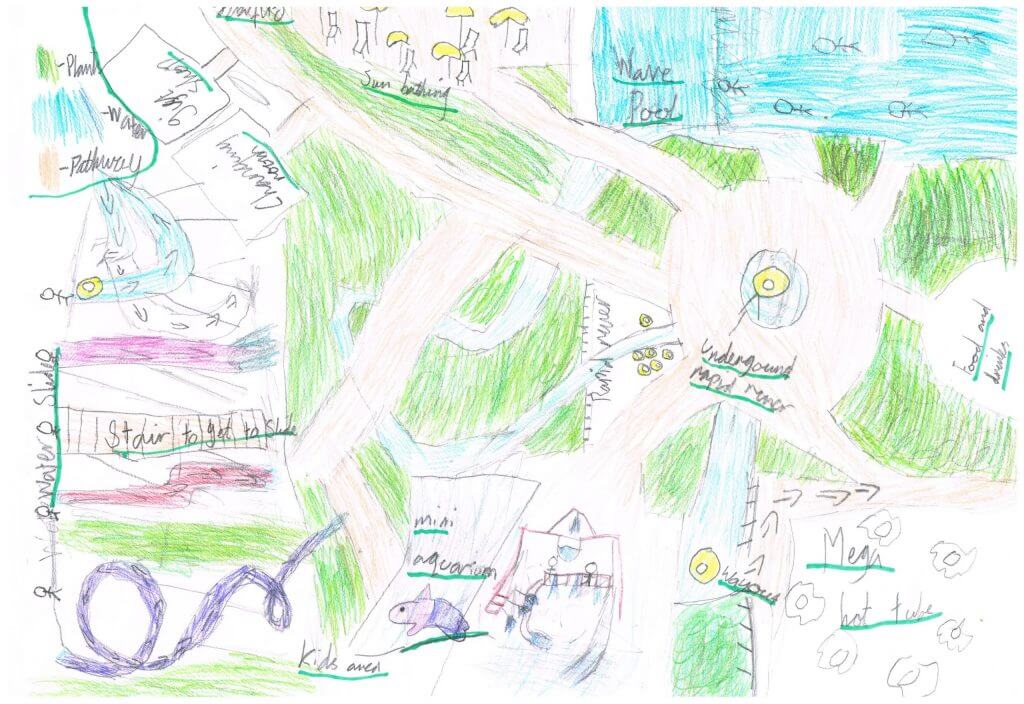 Jack Young, 10 – excellent planning in advance before commencing the final drawing stage. I particularly liked the quad biking and mountain biking tracks. Remember to always were a helmet (Health & Safety First!) Also lots of health and wellbeing in your playground too, meeting the Curriculum for Excellence tick boxes. Overall, great job Jack!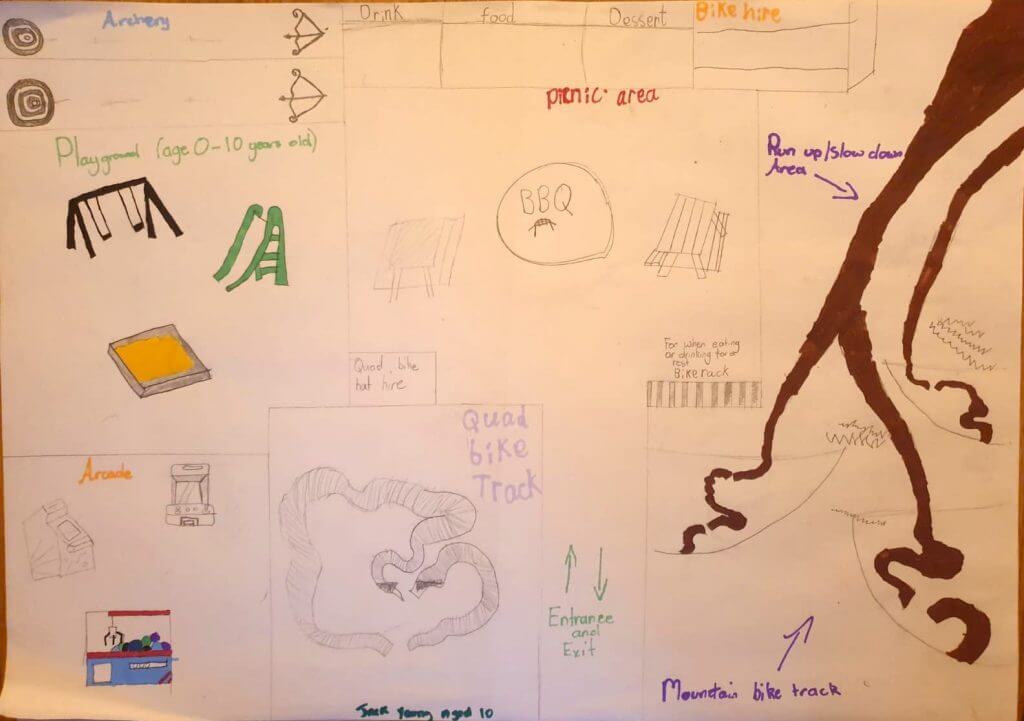 All our winners will be contacted to collect their prizes. Thank you to all our entrants!
We hope we're inspired some of you to become quantity surveyors, construction experts, architects, civil and structural engineers and to change the world around you!