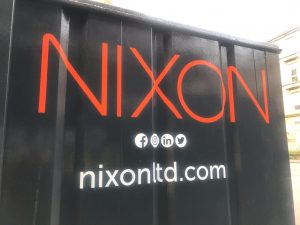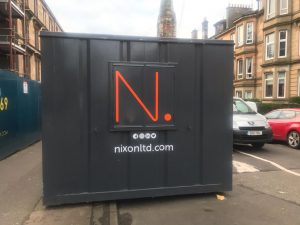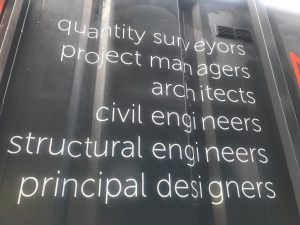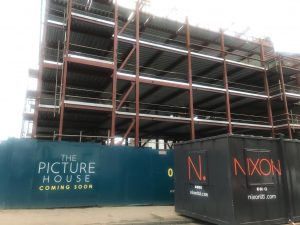 NIXON is leading on a significant development in Dennistoun. The build of 27 apartments is well underway at 100 Finlay Drive in Glasgow.
Our new custom-made cabins have arrived on site. Designed by Richard Barrett of Gilmour Graphics, NIXON is painting the town grey and orange with the latest designs and our new branding y Ecosse Designs.
We're looking forward to working with our partners and other Glasgow businesses like BSB Structural Limited which manufactured and erected our steal frames.
Apartments are on sale with Savills
Click for more information about the one, two and three bedroom apartments