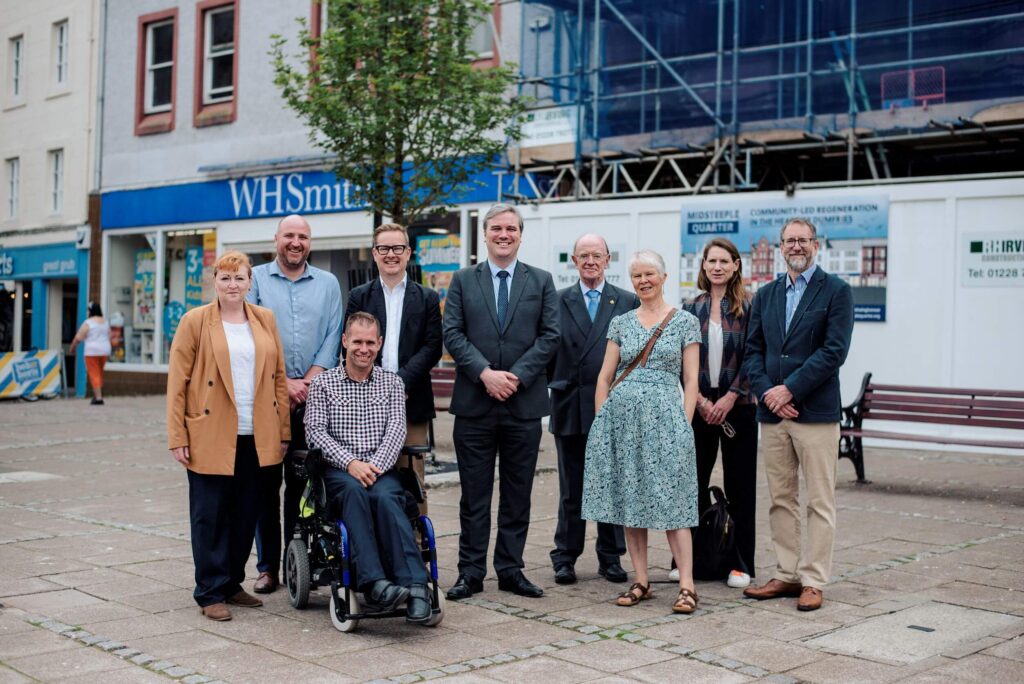 A community-led project which aims to be pioneering for the high street of Dumfries, is Midsteeple Quarter. The £7.2million regeneration project appointed NIXON to deliver the project management of Midsteeple for its key stakeholders.  
Bringing new forms of investment is at the heart of the community project and transforming the disused shop units back into use has been described as a roadmap for other Scottish towns.  
The first phase is in development with construction underway to convert properties into homes, business units, and co-working spaces with sustainability at the centre of the town's reimagining the high street in the heart of the community.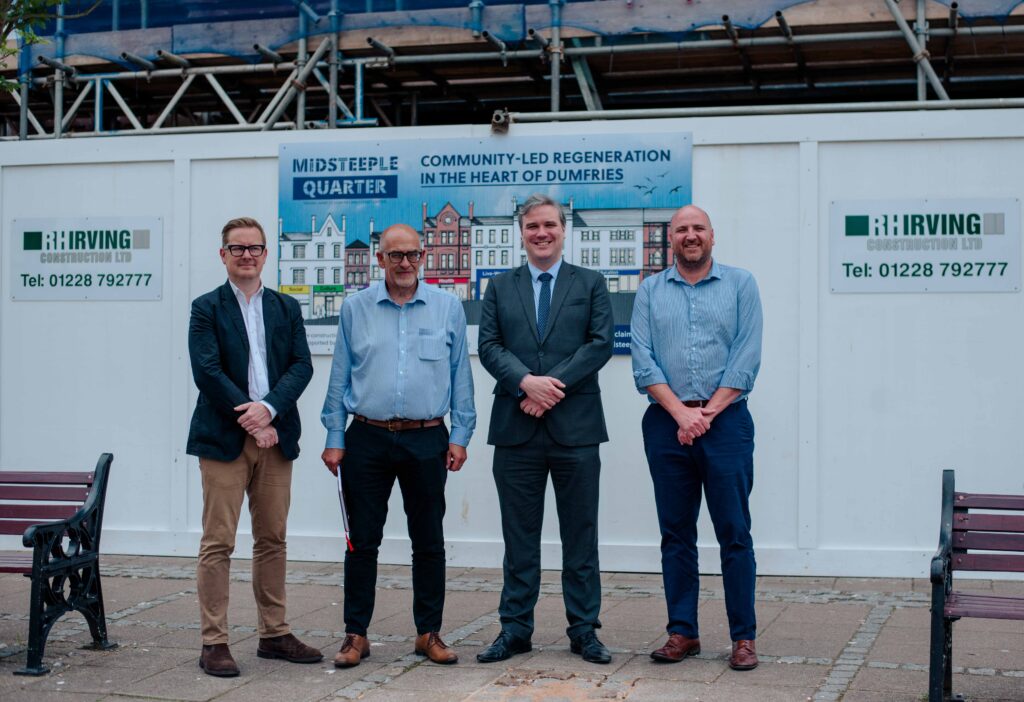 Working closely with contractors R H Irving Construction Ltd and community board members, the first disused site is under construction and will see an empty shop unit converted into new homes and business units.
This is the first phase of what will be an 18-month project to transform the disused space into a creative space for pop-up projects, one-off events, and long-term units for hire and co-working spaces as well as residential apartments on the upper floor.
Managing projects like this and seeing teams of people come together to turn a vision into reality for its community is something special for the team at NIXON.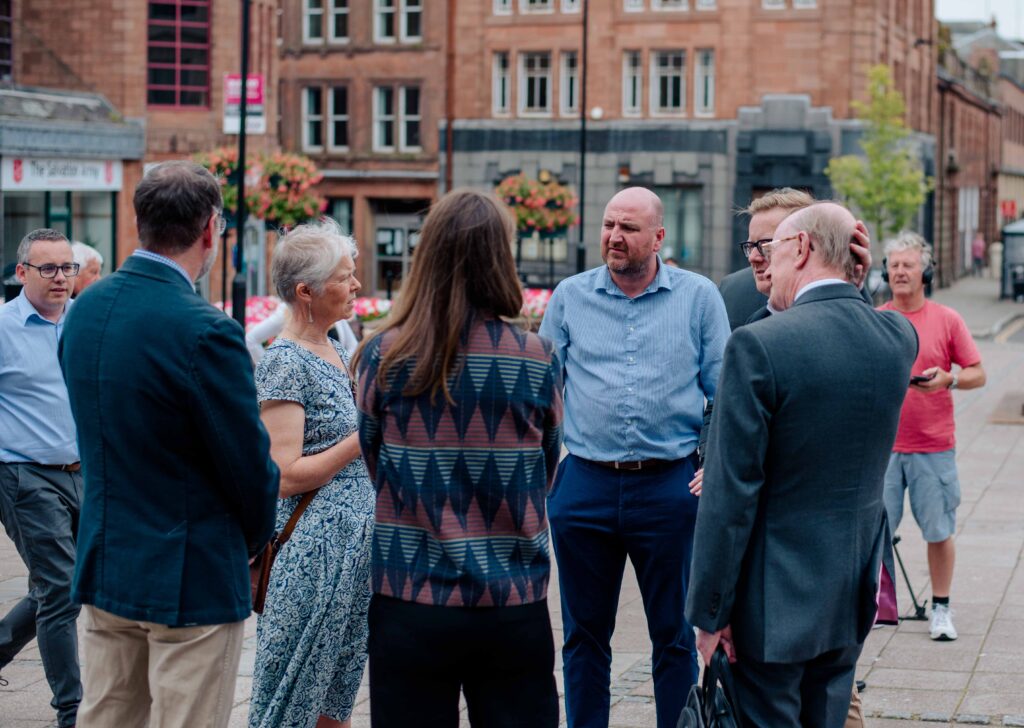 DETAILS 
Location: Dumfries and Galloway
Client: Dumfries High Street Ltd
Value: Overall £7.2million
Date: 2022 and ongoing
SERVICES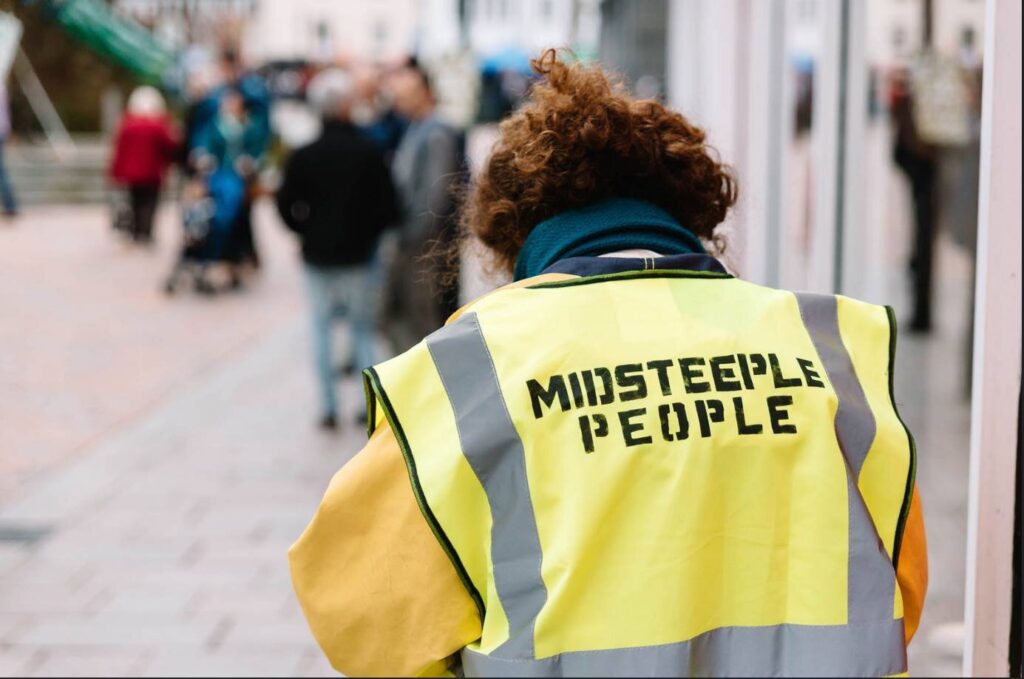 To follow progress on MidSteeple Quarter